Mark III & HIMSS19: AI, Machine Learning, Digital Transformation, and Champions of Health!
Mark III had the opportunity this month to attend HIMSS19 with our clients and partners and serve as an expo speaker around AI, Machine Learning, and digital transformation in healthcare!  Founded in the shadows of the Texas Medical Center almost three decades ago, partnering with leading healthcare providers and innovative life sciences companies has been in our blood since day 1, and has given us the privilege today of doing our part in working with the most prestigious institutions in healthcare all over North America.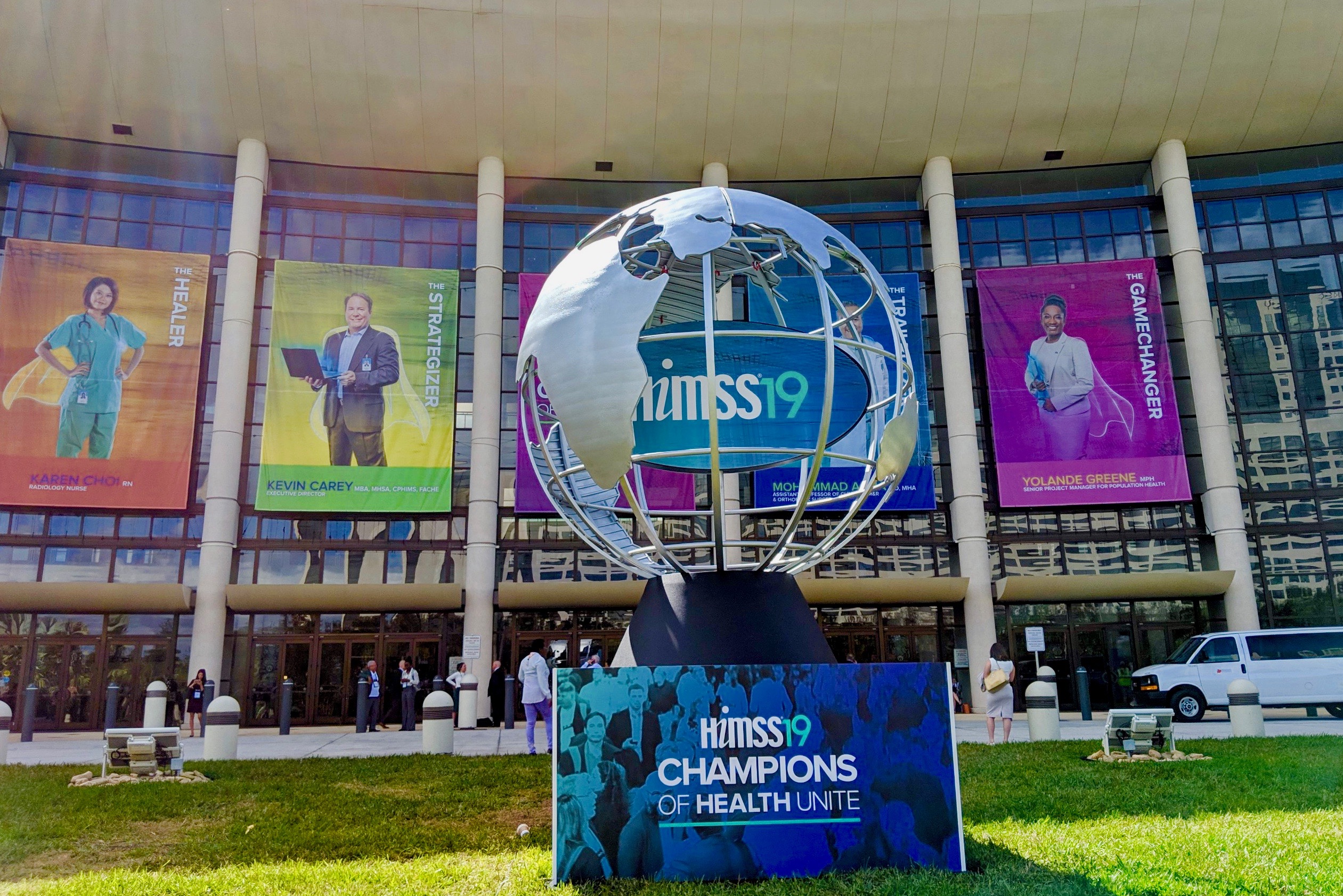 This year at HIMSS, "Champions of Health" was the theme across the conference, both in terms of the physical venue and across digital media.  Besides a memorable and impactful title, what exactly is a "Champion of Health?"
As quoted by Alexander Elbert, PhD, PMP, senior director, Patient Registry Program, Cystic Fibrosis Foundation at HIMSS, "A Champion of Health uses every opportunity to improve the health of people by using expertise in the subject matter and solid evidences of improvement, confirmed by statistically significant data."  (Emphasis on the word DATA, of course)
The word "data" was abuzz around the conference this year and clearly the driver behind determining these evidences of improvement.  As organizations continue to grow and mature their EMRs, the more data they collect, the more powerful this data becomes.  Not only does it help drive quality of care and improve patient outcomes, it fuels the idea that many institutions and organizations are sitting on a wealth of data that can potentially be harnessed to move them into "innovative medicine."
This is a future where real-time data and predictive analytics come together to truly take healthcare to the next level.  As we've seen in working with many institutions and at the HIMSS conference itself, most are in the early stages of building their data pipelines and frameworks and cataloging their own data.
Although many institutions have implemented data warehouses and analytics frameworks to varying degrees of success, predictive analytics for both real-time and historical analysis through methods like AI, Deep Learning, and Machine Learning are certainly the future and are the keys to unlocking unique innovation within medicine.  We have some Lessons Learned and Tips on embarking on the AI and Digital Transformation Journey in Part 2 of our HIMSS blog series! To read more, click here.