IBM Software-Defined Storage & Video: Building the Foundation for Video Analytics & Computer Vision
Video is one of the fastest growing forms of data in the digital world today, especially in the enterprise.  According to industry forecasts, video as a percentage of Internet traffic is projected to rise above 80% in the coming years, with a large portion of that volume connected to the enterprise and how enterprises engage with their major stakeholders.
Here at Mark III we're fortunate to partner with IBM on not only cost-effectively and flexibly addressing the video storage challenges of today, but also leaning on these foundational video storage strategies of today to be able to fully take advantage of the emerging capabilities of tomorrow focused around video analytics and AI-powered computer vision that will revolutionize industries over the next 10 years.  In short, the decisions made around how to best store video data in 2016 and 2017 will impact how your enterprise will be able to take advantage (or not take advantage) of these huge digital competitive disruptors in future years.
We think that as AI-powered video analytics capabilities develop further, the volume and need for video will explode even more, as video will not only be a type of media used for historical recording and engagement with customers/employees/partners, but also one that can quickly be used in real-time to enable an enterprise to augment their business decision-making with ultra-responsive, human-like judgement and advice (all powered by video).  The video itself could possibly be employed by any number of IoT devices, cameras, or even bots.
As for the right now, we believe a foundation of IBM Cloud Object Storage or a platform in the IBM Spectrum Storage family can enable this future, depending on the specific requirements.  Specifically, we're incredibly excited about IBM Cloud Object Storage and its capability of enabling a cost-effective, flexible, and secure platform for unstructured data, including video, that can be served out via open RESTful APIs.  A leader in the object storage market since its founding in 2004, IBM Cloud Object Storage (formerly Cleversafe) has been rated by Gartner as the leader for Overall Use Case in its "Critical Capabilities for Object Storage" study in March 2016.  IBM Cloud Object Storage, which can scale to 100s of petabytes (and beyond), can be deployed in an all on-premise, all in the IBM Cloud, or in a hybrid model between local datacenters and the IBM Cloud.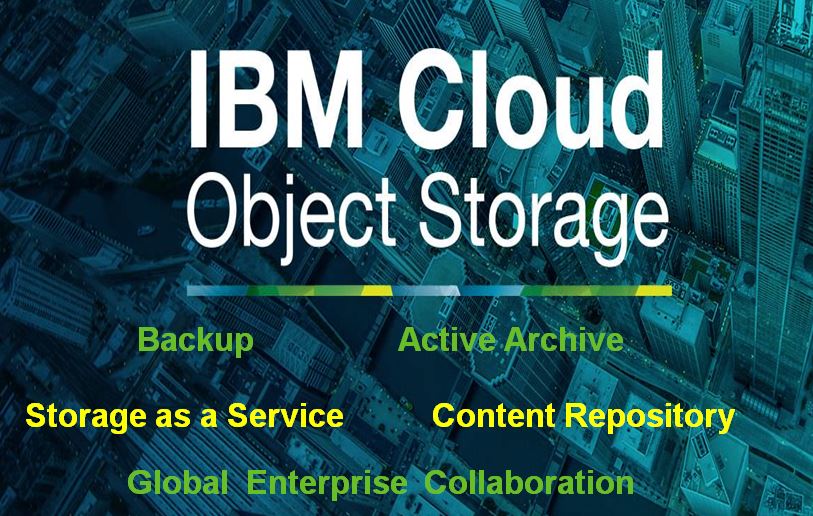 As for a glimpse of the future, Mark III's digital development arm, BlueChasm, took the IBM Cloud Object Storage foundation (deployed on-premise on IBM Systems in our lab for our prototype) and created its own video analytics platform (called VideoRecon), which uses IBM Watson to "watch" and "listen" to videos and auto-tag the videos with metadata of what it "sees" and "hears."  IBM Cloud Object Storage serves as the flexible object storage layer for the videos and tags, and its open API access enables other platforms or applications now and in the future to access its repository in a frictionless manner.  Here is the original video analytics prototype that BlueChasm built early in 2016, which served as the original foundation for what VideoRecon has grown to today.
[embed]https://www.youtube.com/watch?v=yLWUWo6M0cA&t=12s[/embed]
VideoRecon is just one possible platform built on the IBM stack that can take advantage of IBM Cloud Object Storage for video insights.  Since IBM Cloud Object Storage is driven as an open API, you actually don't even need to use the IBM Cloud stack to tie into it or use it for your particular use case...  the idea is that it can serve as the digital data foundation for virtually any use case and any stack you can think of that incorporates video.
If you need help bringing IBM Cloud Object Storage to life, Mark III can definitely apply our "full stack" approach and skills to assist, including not only our engineers that are skilled in the architecture and deployment of IBM Cloud Object Storage (or IBM Spectrum Storage and/or Systems), but also our developers and DevOps teams that are available to help you build platform and app prototypes on top of IBM Cloud Object Storage or just advise you, in general, on how to get the most out of the power of the IBM Cloud (Bluemix/Watson/Cloudant/etc).