Commvault – New Functionalities in Feature Release 11.23 – Derek Connell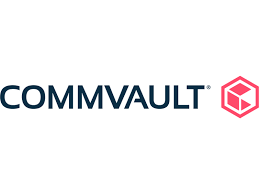 Commvault releases a new service pack loaded with new features once per quarter.  It can sometimes be a bit overwhelming to understand all of the changes, as Commvault is a massive product with tons of capabilities.  With that in mind, I'd like to highlight some of the major updates that I found to be the most impactful.
Commcell management gets a lot more robust with this feature release.  You can now leverage a single Command Center instance to manage multiple CommCells. This greatly simplifies management in environments where multiple data centers are each being protected by its own Commvault deployment, for example.  You can view an aggregated list of events and alerts across all Commcells, as well as connect CommCells that may be running different Feature Release versions.
2. Some additional improvements around ransomware protection have been added. Commvault has introduced an Unusual File Activity Dashboard for active monitoring and anomaly detection.  Native ransomware protection is also included for DR backups of the CommServe.
3. Cloud support has been expanded across all of the major providers.  RTO and RPO for replication have been improved for Google Cloud Platform.  You can now convert AWS EC2 instances to GCP VMs.  Availability Zone support for Azure provides additional resiliency.
There are many other updates with this release, but these are a few that really stood out to me.  Commvault's cloud support in particular has always been robust.  The product's adaptability continues to be one of its strongest selling points.