Barreleye is here . . . General availability!
Today at IBM Edge 2016, Mark III and our partners in the OpenPOWER Foundation are announcing the immediate availability of an OpenPOWER server platform based on the Barreleye Open Compute Project (OCP) design.
We're doing this announcement specifically in partnership with Penguin Computing under the OCP-compatible model of the Penguin Magna 1015, which provides an enterprise supported version of the Barreleye system.  As a long-time IBM Premier Business Partner with two decades of experience with POWER, our strong team of engineers are also available to offer their expertise and services around the Magna 1015 platform to ensure that our joint OpenPOWER clients are successful.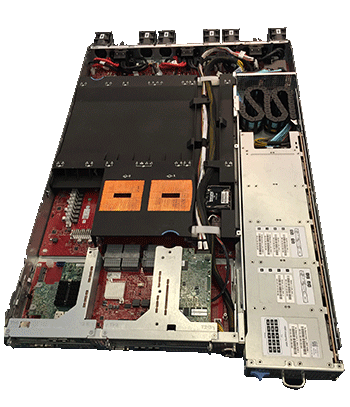 If you might recall, Barreleye is based on the Rackspace-led OCP design that incorporates OpenPOWER technologies (including POWER8 processors), and was a system that Mark III announced back in March at the OCP Summit that it would be offering very soon.
We view the Magna 1015 (Barreleye) as fitting a key niche in our portfolio of OpenPOWER platforms, as many hyperscale users of compute have looked at or are starting to look at OCP approaches to maximizing datacenter efficiency as they grow.
As a member of both foundations, we're very excited about the future of both OpenPOWER and OCP in delivering highly efficient architectures for the bandwidth-intensive workloads of the next decade.  To us, Barreleye is the culmination of both these industry movements, but is also just the beginning of a new wave of innovation.