When you need more than luck…. SD-WAN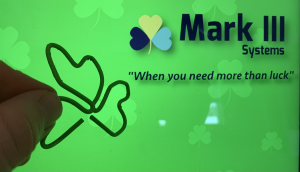 In regard to your workplace network, have you ever heard someone else say, "man they have just been lucky"? Though the years I have heard this more times than I have wanted. Even more, there were times that my understanding of networking limited my ability to where I found myself relying on luck. Well, what happens when the luck runs out? What if you have been lucky for 20 plus years? What if the luck becomes something you depend on like the hardware itself? Can you get a warranty on the luck?
The only thing one can guarantee about luck is that at some point it will run out. If you think through the following points, you will have more than luck on your side.
Change your luck today
Managing a network can, at times, feel overwhelming but you don't have to feel alone. Reach out to your VAR or, if you don't have one, you can reach out to us. Begin the conversation about the state of your network and begin to grow your understanding of it. For some of us the conversation can be a refresher and for others it will be a wake-up call. Nonetheless, the stability of your network is vital to the new remote workforce.
Make a list
Understanding what you have and where you need to go are crucial steps in your journey away from just being lucky. Begin a list of areas of importance: crucial areas of your business that cannot fail or be down for a long time. Build upon those areas into needs and wants. Needs will define your current budget and wants will define your future budget depending on the ROI, return of investment.
The new normal, get creative
We all have new challenges that have required us to recreate what the office space looks like. Some of these challenges may include more work locations, further distancing people in their current workspace, and having people work from home. Connecting all the new locations and reconfiguring new ones will increase your footprint beyond what your staff is used to supporting. Additional variables you cannot control, and increased points of failure have been introduced. Instead of having everyone in a single location or regional locations with an internal WAN connectivity, you have tens or even hundreds of home offices with consumer grade connectivity. Figuring out all these variables or even troubleshooting them can be exhausting. This is even more of the reason to align yourself with a trusted VAR and/or trusted SD-WAN as a service, like Aryaka.
Now you are ready to take on this new normal! Take it on with confidence, with or without luck!